DESIGNED ENERGY
Horreds is most known as a brand with designed desks and storages. But we also got a softer side with furniture created for lounges and creativity rooms. In this newsletter we present the gaming company Kings office, where Potomac and Mute were two of the building stones to create a vivid and colourful working environment.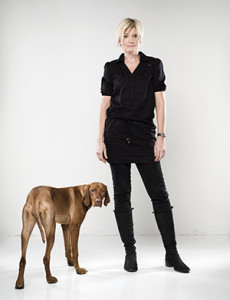 CASE: KINGS OFFICE
Together with Adolfsson & Partners Anki Gneib has recently been a part of creating the gaming company Kings(the creater of Candy Crush Saga) new headquarters in Stockholm. Anki has designed Horreds Potomac.
"A Kingdom" is Kings soul communicating, where "fun" and "magic" have been the leading theme. The result is a vivid and colourful office, where Horreds design furniture Potomac and Mute became some of the worlds building  stones. King had a vision of many lounges, meeting rooms and different creative spaces. A working environment which promotes both digital and physical meetings, as well as places for relaxation, concentration, focus and fun.
– It has become more and more important to express a company's identity and culture visually through design and architecture, says Anki. There is a big competition for talent and the working environment is a key factor in the recruitment. A creative working environment contributes to happy, loyal and motivated co-workers, she concludes.
 Read more in Horreds Magazine>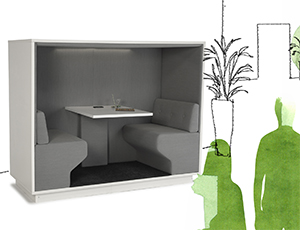 Mute | FREDRIK MATTSON
In active environments at successful companies there is a lot of movement. At such working environments it's important to create space where you can espace for a while to concentrate. A meeting or a tricky task. While seated in Horreds Mute you forget the environment for a while and get your own room where you can concentrate and think undisturbed.
Mute is available in different shapes and sizes and you choose the material and colour fit for your brand.
potomac | anki gneib
Sometimes you need to break the mould and come a little closer. meet on a new level. These tailor-made pouffes and tables are ideal for small workshops or a relaxed coffe break with co-workers. Combine several Potomac to create bigger relaxation areas or use them as individual seats. Perfect at the office or at the welcoming area.
Potomac is a design serie which contain pouffes in different shapes, coffee tables with place for plants and a lamps as well as tables with whole tabletops. Choose material and colour after your own liking.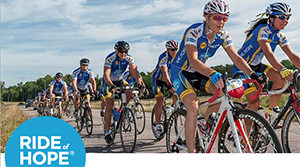 RIDE OF HOPE
The summer of 2016 seven bicycle teams are riding 104 miles between Prague and Varberg. Ride of Hope is swedens most important bicycle race. The participants are riding just as much with their hearts as with their legs to support Barncancerfondens(The child cancer fund) important work to ease and fight the disease. We at Horreds are a part of it and we are hoping that as many as possible will join us.