Lounge
Mute Focus
In an active enviornment it can be difficult to focus. Get into Horred's Mute Focus and forget about the outside world for a while. Here you get your own room where unimportant sounds are filtered out so you can think undisturbed and concentrated. Put two Mute Focus against each other and you have immediatley created a small room for work and conversation.
Our lower Mute Focus low is based on the same frame as Mute Focus but is made for open environments, e.g. project meetings or in a lounge environment. Mute Focus Low has all the accessories like Mute Focus, i.e. workspace, possibility to set the bag and electricity for charging.
Choose colours and materials and create harmonious compositions.
PRODUCT FACTS
About the product
With veneered outside:
Mute Focus: width 1200 mm, depth 776 mm, height 1480 mm incl wooden plinth.
Mute Focus Low: width 1175 mm, depth 776 mm, height 760 mm incl black metal legs.
Fully upholstered:
Mute Focus: width 1220 mm, depth 790 mm, height 1300 mm incl black metal legs.
Mute Focus low: width 1220 mm, depth 790 mm, height 770 mm inkl black metal legs.
Mute Focus and Mute Focus Low are delivered mounted, only the table needs to be assembled. The seating height is 46 cm.
Cold foam padding.
Materials
White lacquer (NCS 0500-N)
Optional NCS
Veneer (oak, ash, black stained oak, dark stained ash, white pigmented oak and white pigmented ash).
Legs in black RAL9005
Price ranges fabric, see Product sheets.
DESIGNER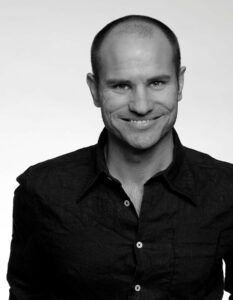 Fredrik Mattson is an educated cabinet-maker. He then took a master's degree in interior design at Konstfack 2002. Today Fredrik runs his own studio in Stockholm and work for several swedish and international producers, for instance Blå Station, Vivero and Zero. Fredrik has been awarded with a lot of awards, among these is Designer of the year 2007 Red Dot 2004 and 2007, Fornäspriset 2005 and furniture of the year 2004. Fredrik has with Horreds designed Nomono, Block, Glove, Monosoft and Mute.
BLUE PRINTS
PCON catalogue You can find all our solutions in dwg format in our PCON catalogue. If you are missing something, you are welcome to contact us and we will provide you with what you need
PCON catalogue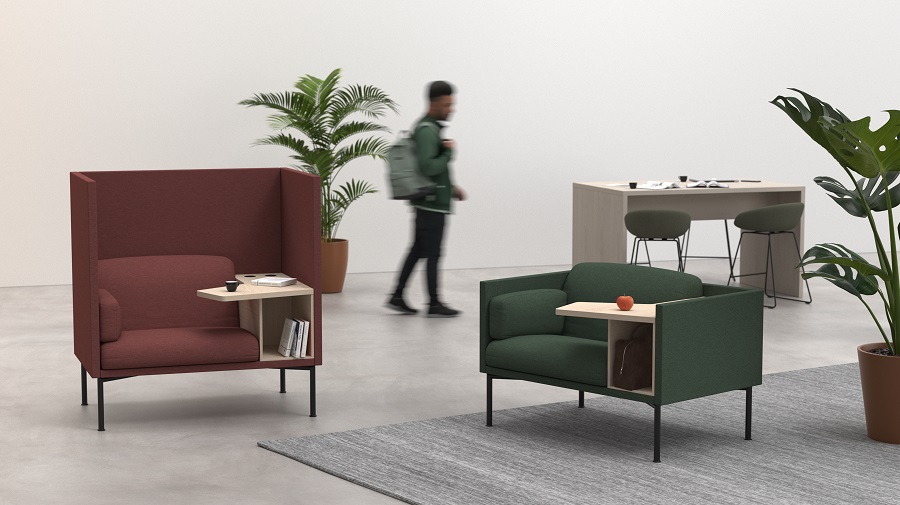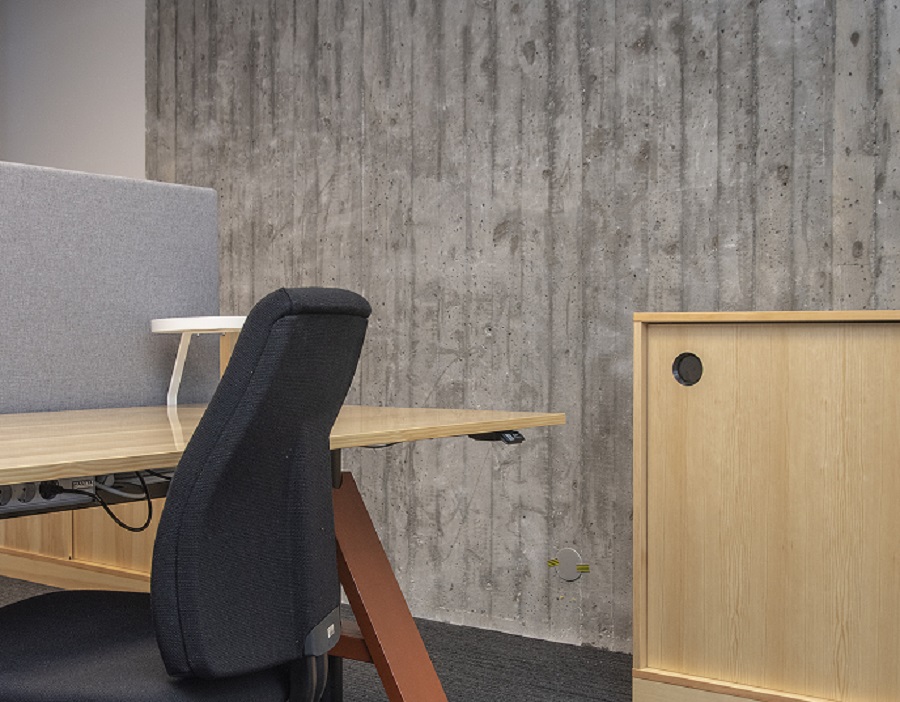 Furniture to love for a long time
Repurposing not only means renovating existing furniture, but it is also an investment choice for the future. We often receive orders for new table tops and bases, new parts for soft furnishings, cabinet conversions for personal storage and more. In addition, you can often find Horred's furniture in second-hand shops, where the resale value is still relatively high. Our philosophy when it comes to reuse is to invest in sustainable furniture from the start. This benefits both you as a customer and the environment. Horred's furniture is almost 100% reusable or recyclable.