Work desk
A-Frame work desk
Technology + rustic. That´s what A-Frame is about. The furniture gives an analogous feel in a modern office with its slightly warmer radiance. Comprehensive Nordic features and material choices. The storage thats the A-Frame serie is called Biblio.
PRODUCT FACTS
About the product
A-Frame desks are made of 19 mm MDF with straight matching edge. Corner readius 0.
Desk sizes: 2000×900, 2000×800, 1800×900, 1800×800, 1600×900, 1600×800, 1400×900 and 1400×800 mm.
Cable lid in the same material as table top is optional.
Fixed stand (height 73 cm) or electric stand (table height 70-120cm) with solid wooden legs.
Desk panel mounted under desk is standard, touchpad milled in desk is optional.
Care advice
Desk top:
Veneer: oak, ash, black stained oak, dark stained ash, white pigmented oak, white pigmented ash, Burgundy stained ash, Conifer stained ash, Smokey Blue stained ash.
Laminate: white, light grey, medium grey, anthracite, black.
Forbo linoleum: Ash, Burgundy, Charcoal, Mauve, Conifer, Pebble, Mushroom, Vapour, Smokey Blue och Olive.
Stand:
White (RAL9016) or black (RAL 9005) legs with solid wooden legs (oak, ash, black oak, dark ash, white oak, white ash, Burgundy stained ash, Conifer stained ash, Smokey Blue stained ash.)
Accessories:
Cable lid 250×150 mm in same material as the desk top
Cable tray in fel (anthracite) 300x220x80 mm
Wooden or metal shelf, diameter 250 mm
Free-standing wooden or metal shelf, diameter 250 mm
Desk screen, 500 mm over desk, in several different fabrics. For fabric price groups, see Product sheet.
Environment
A-Frame is eco-labeled with Svanen and also labeled with Möbelfakta.
For more information see Sustainability and Environment.
Downloads
DESIGNER
Oslo-based Anderssen & Voll has been around since the fall of 2009. The business idea is about being responsive to what is happening in the cultural plane and at the same time being able to read the needs of the market. This combination has proven to be successful. Torbjorn Anderssen and Espen Voll, together with their employees, have received several awards for their design work, such as the Wallpaper Award and the Red Dot Award.
BLUE PRINTS
PCON catalogue You can find all our solutions in dwg format in our PCON catalogue. If you are missing something, you are welcome to contact us and we will provide you with what you need
PCON catalogue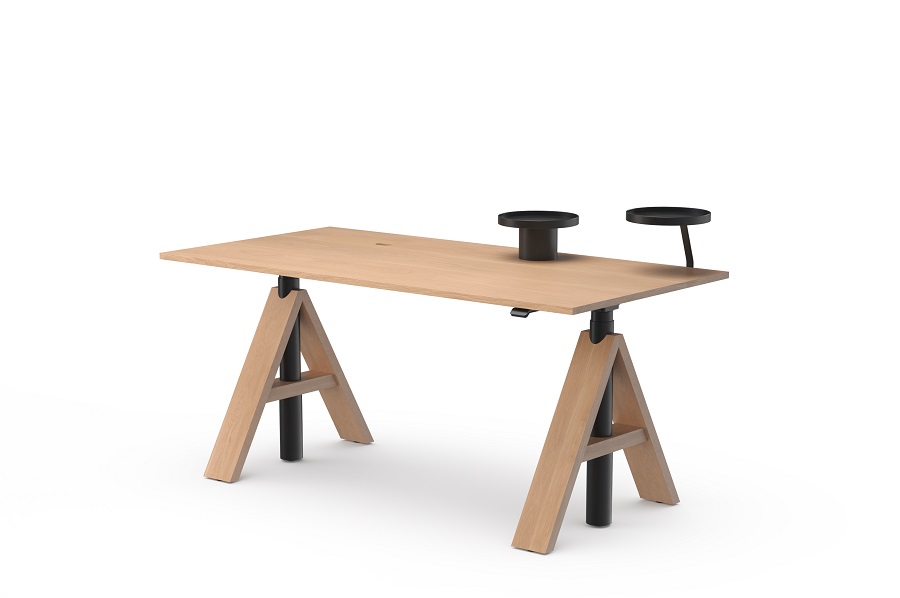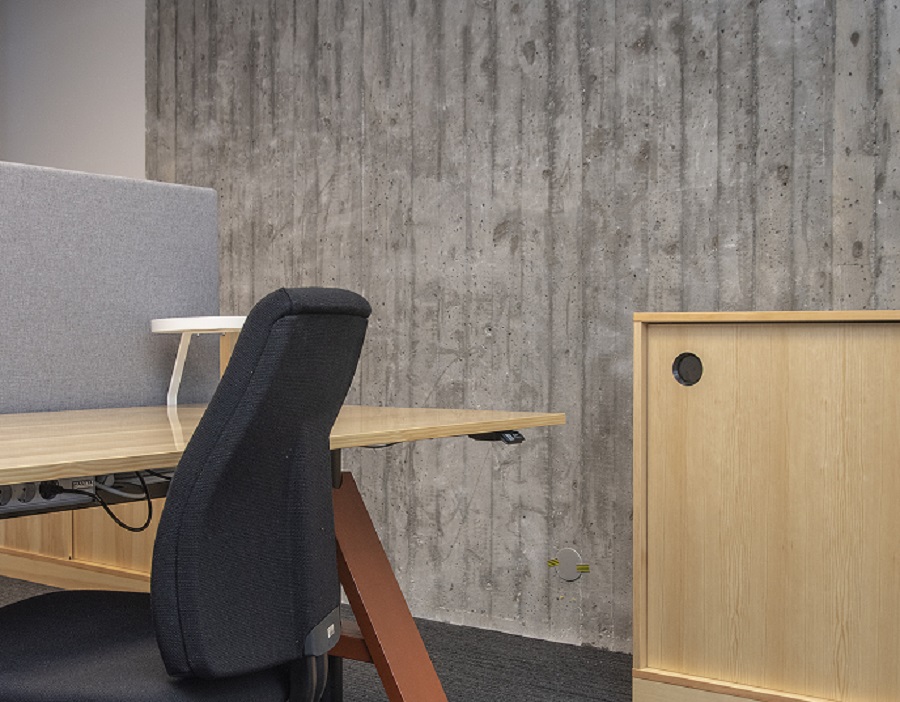 Furniture to love for a long time
Repurposing not only means renovating existing furniture, but it is also an investment choice for the future. We often receive orders for new table tops and bases, new parts for soft furnishings, cabinet conversions for personal storage and more. In addition, you can often find Horred's furniture in second-hand shops, where the resale value is still relatively high. Our philosophy when it comes to reuse is to invest in sustainable furniture from the start. This benefits both you as a customer and the environment. Horred's furniture is almost 100% reusable or recyclable.